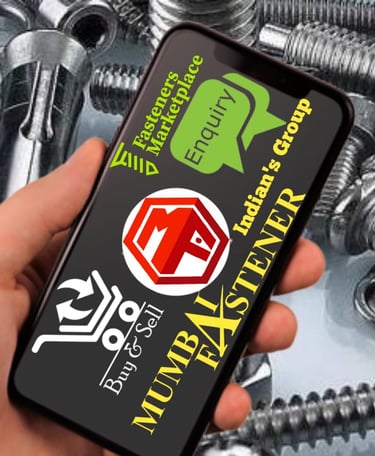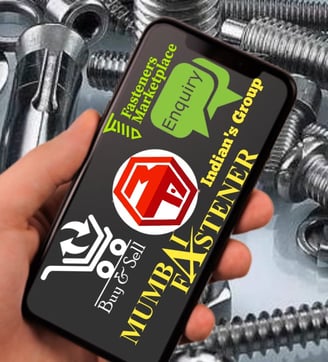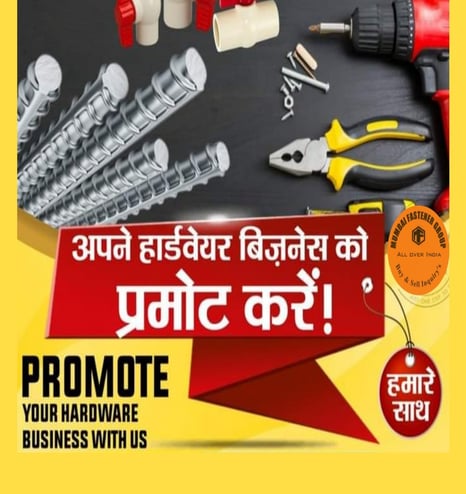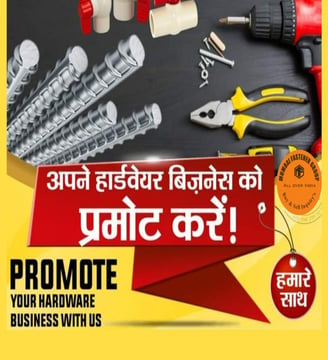 Annual publication Digitally Copies Circulation over database 1.60k + 15000 subscribers & Above 5000 followers
MF WhatsApp Group 750+ Participants from Mumbai & Rest of India
Looking to trade in Mumbai Maharashtra & Rest of India Join us Now ....Ask us for joining Price.
What is a Mumbai Fastener Group ?
A Mumbai Fastener Group introduces the opportunity to strengthen connections with Fasteners Buyers & Sellers. The Groups function provides a private space to interact with Mumbai Fastener members that share Fastener inquiries, skills, experiences, industry affiliations, and goals.
Why To Advertise Your Business.
The market is constantly changing and new consumers are moving in and out of your area. New consumers mean a new target audience that your advertisements will reach. Advertising shows consumers that are new to the market that your business is the top of the line and the one that they want to visit.?
The Best Ways to Promote Your Business
Adding in MF WhatsApp Group...The 80/20% rule also applies here. Share 80% of Fasteners Inquiries content, and only 20% self-promotion.

Mumbai Fastener group branding webpage.
Web Pages
A webpage is a digital document that is linked to the world Wide Web and viewable by anyone connected to the internet having a web browser. It can contain About your company & Products information with MF branding.


Why AD's in M.F Members Digital Pages Directory .
Mumbai Fastener Members Directory (MFMD) is a pioneer and leading in Fastener Industrial Market.MF Annual publication Digitally Copies Circulation over database 1.60k + 15000 subscribers & Above 5000 followers in various manufacturing industries The readers include Owner/Entrepreneurs/ CEOs, Purchase/Procurement Heads in manufacturing sector, Researchers & Scientists and Technical Heads of various institutions. (MFMD) subscribers are spread across country including 30% from West, 20% from North, 19% from South, 21% from East and 10% from Central India.

(MFMD) is widely subscribed by and circulated to manufacturing sectors including Automobile, Print & Packaging, Power & Energy, Chemical & Pharmaceuticals, Infrastructure, Mining & Steel, Telecommunications and General Engineering Industries. The Directory reaches out to various government institutions for their sourcing requirements including Defense, Railways, Science & Technology, and Research & Development. & Exhibitions.
MFMD is a one-stop-solution for all engineering and manufacturing segments for the sourcing requirements of fasteners and allied products that help in making of quality products. MFMD firmly believes and supports the manufacturing growth in India to further the government's "Make in India" campaign. Why us.
Mumbai Fastener itself is a substantial branding tool. For fastening industry to Markets Fasteners Products to get target customers by various companies to increase sales of products .
Promotion on social Media , Google & Exhibition .
Buyers & sellers Supporting Inquiries.
Looking to trade in Mumbai Maharashtra & Rest of India Join us Now ....Ask us for joining Price.